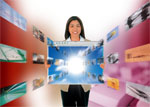 Our aim is simple
– to build the finest business tools designed to enable thousands of instructors and driving schools, like yours, to effortlessly drive their business forward.
It is not just a diary – it is a complete, solid-foundation-booking-management-system that you can trust. ADI-diary will keep better track of your finances, pupils and data which can be analysed in the automated graph charts and the integration with Microsoft Office makes ADI-diary an invaluable tool.
ADI diary has been successfully used by driving instructors since 2004 and was developed by Dedoc Software which has specialised in booking and accounting software for Training Management since 1991. Following the first release of ADI-diary, our developers logged all the wishes and comments of our customers and developed a new, improved version of the diary, which takes advantage of new technology and is Windows 7 compatible.
PDA, iPhone or any mobile device
The main software has a little companion – Diary Online. Instead of taking a laptop in your car, you can take a PDA and after a hard working day, come home to find your diary is already synchronised even if your desktop was switched off.
Diary-Online can also work independently from the main software, but ADI-diary gives you more functionality and flexibility to process your data that mounts up over the years.
Microsoft Office
ADI-diary is integrated with Microsoft Office and can export your data directly to MS Word, Excel and MS Outlook
Data analysis will help you to choose the right place to advertise, see graph charts of your earnings and expenses, see which month is the busiest and much more... The software comes with pre-written queries. You can also add your own queries for a more in-depth analysis of your business. The resulting charts can be presented in many ways using different forms and colours.
The diary can communicate with other computers, transmitting data and sending e-mails. The network can have almost any configuration, which can be driving school office computers or your own computer which is located in a different place.
Data can be transmitted using a specially designed switchboard, which is installed on our website distributing and transmitting diary data to computers of your choice.
read more...
Prepaid lessons are completely organised in this version. ADI-diary keeps track of all your prepaid lessons, counts them down and reports how much money is left – so you need never miss a payment or be confused who has paid and who has not.