E-mail on August 2, 2010
I purchased software in 2010 - and I love it! I wish I had ordered it years ago - and I know I have only used a small part of the ADI-diary. It is really going to make my job easier keeping track of my activities and time.
The first week was a little scary for me - in learning something totally new, but it was so easy to learn and it all falls into place within a couple of days!
Sue – UK
E-mail on July 28, 2010
The software has worked wonderfully.
I have found it easy to use and the support, both through the Help menus and personal support from adi-diary, helped my confidence with the program.
David – UK
E-mail on July 16, 2010
Many thanks for quick reply and solution. A am pleased to say that I am now able to Export to Word and Excel.
James – UK
E-mail on Jan 20, 2009
Thanks for the detailed solution. This worked straight away. Thank you.
It is good to purchase software on line and to know that the support systems that are in place do exactly what you want them to do. Thank you so much for the clear and easy to follow instructions. I have just purchased the PDA Sync module and downloaded and this has installed and worked successfully.
I would like to say I am impressed with the software and the support received, I will recommend to other colleagues.
Thank you
Paul – UK
E-mail on Jan 16, 2009
ADI-diary has been a cornerstone for our driving school. The application is intuitive and easy to use.
Susan – UK
E-mail on Dec 2, 2008
The most outstanding feature of this database is the accessibility and ease of cross referencing. I have been searching for a instructor's database and yours has surpassed my expectations. Thank you!
Natasha – UK

E-mail on Nov 29, 2008
I have been a driving instructor for the past 20 years. I found that even for me – completely computer illiterate – ADI-diary is so easy and fun to use, even though I only use half of what ADI-diary can do.
Ronnie – UK
E-mail on Nov 1, 2008
I have found the software that you guys provide of great quality and looking forward to the new version.
Karel – Czech Republic
E-mail on Oct 18, 2008
ADI-diary is extremely easy to use and allows us to search for available instructors in a variety of ways. Pupils are easily accessible. ADI-diary has saved us a significant amount of time. In the past, we had to scroll through a huge book of pupils to access information, but now we can just use the diary to find exactly what we need in under a minute.
John – UK
E-mail on Oct 17, 2008
There are several competitors out there offering similar software, but ADI-diary is a cut above the rest. They consistently work closely with their customers to continue to add additional features. This commitment to continually evolving ADI-diary, incorporating new technology and enhance the ways the data can be used, is what makes this a must-have if you are serious about your business.
Leon – Canada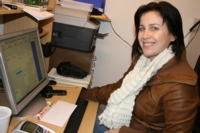 E-mail on Oct 15, 2008
I had used several applications previously. None of them did the job as well as ADI-diary.
Anneli – Move-off driving school – UK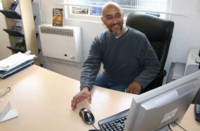 E-mail on Sep 8, 2008
At last I'm able to keep my diary and my accounts in order and it leaves me so much time.
Iqbal Barok – UK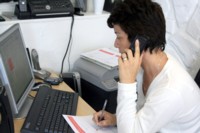 E-mail on Aug 4, 2008
I have used ADI-diary for the past four years, updating on average 20 instructors at a time. Before I used to spend the whole evening sitting on the phone and not being with my family.
ADI-diary has changed my life. To update all my instructors now takes minutes.
Shelley – Steves School of Motoring – UK